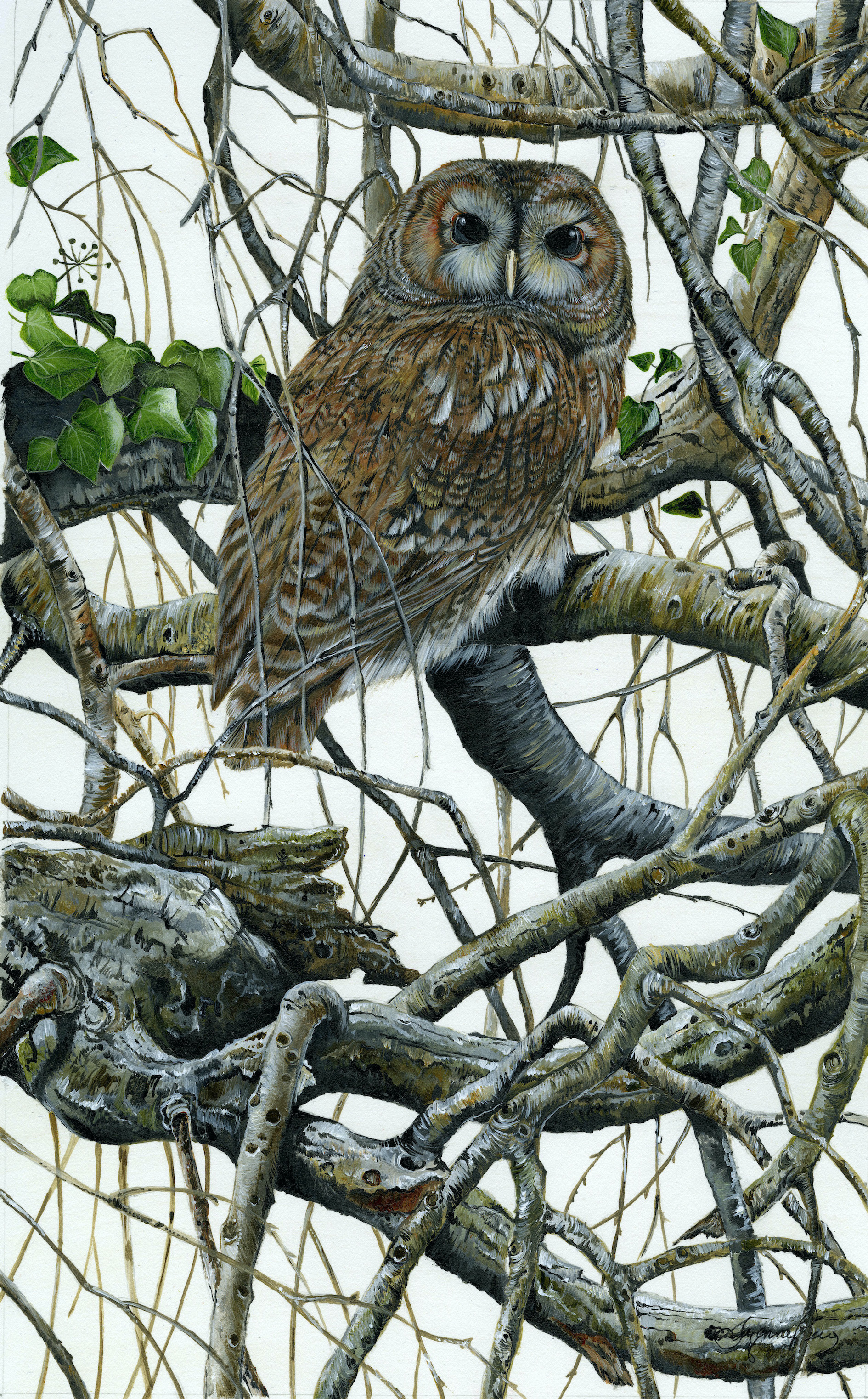 Tanglewood - Tawny Owl
Based in Suffolk, Britain, Suzanne Perry is a wildlife artist who specialises in painting birds in acrylic.  She now has a wide ranging portfolio, including many examples of birds of prey, as well as a comprehensive collection of garden, woodland, water and coastal birds.  Although she prefers British Birds, she does include many fine examples of our regular visitors.  The majority of her work is on Crescent Board but Suzanne also paints on slate, keepsake boxes and, most unusually, on milk churns.  She is a regular exhibitor in three galleries and has been well known locally for many years as a contributor to several established Exhibitions in East Anglia.
Suzanne also produces giclee prints in a strictly limited run of 25.  These images are replicated in the prescribed resolution and on archival, light fast, high quality 100% cotton fibre paper, which is claimed to last well over 100 years.  The certified prints can be supplied framed or simply mounted and the ink jet printer used, with nine different colour cartidges, is designed to deliver professional, high quality photographs.  The superb high-quality colour reproduction makes it even more refined for fine art prints.